Residential Waste Removal Options
For home renovations, small demolition jobs, fence or deck replacement, or just purging, Loraas can supply a container for your job.
We have small 4 cubic yard front load containers that hold what a half-ton truck would hold up to the large 30 cubic yard container for the really large jobs.
Contact our office and we will help you get the right size for what you are doing. We offer a flat rate price for residents of Moose Jaw and Regina. Out-of-town rates will be charged a mileage rate plus delivery, empty and removal.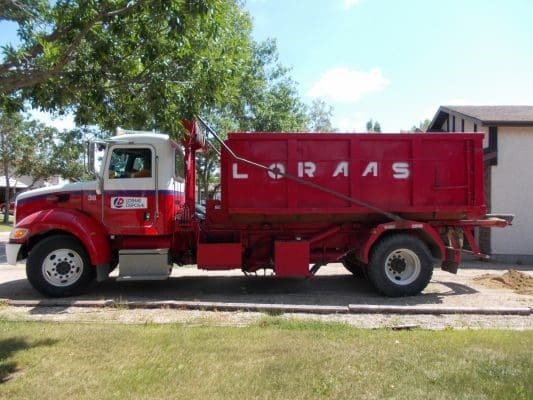 How
Looking to reduce waste with a greener solution?
Loraas can help divert material away from the landfill. We have a variety of solutions for a variety of materials. If you are not sure if something is recyclable call us and we will try to find a place for it. You can also use the waste wizard provided on the City of Regina website.